1-888-241-2365 7:00AM - 10:00PM PST Monday to Sunday
Personal Loans. Made Easy!
Borrow Up To $35,000 By Tomorrow. All Credit Types Accepted!
Tell Us How Much You Need.
By Submitting, you certify that you are at least 18 years old & agree to the Terms of Service & our Privacy Policy.
Secure A Personal Loan Today & Get The Help You Need Today!
Whether you need to consolidate debt, remodel your home, or take a vacation, a personal loan may be a viable option for you. Warrior Lion Finance lender network can help you secure a personal loan of up to $35,000 with just one simple secure online form: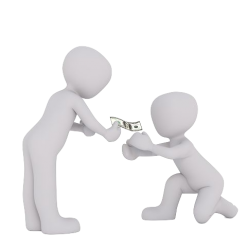 Uses For A Personal Loan:
Pay off debts
Buy an automobile
Pay late bills
Pay off medical expenses
Home renovations/repairs
Pay off credit cards
Why Warrior Lion Finance?
Warrior Lion Finance was designed to help you the customer get the cash you deserve for all situations no matter what your credit situation. By providing your information in our secure form, we are able to help you get the loan you need, up to $35,000 or more.
Warrior Lion Finance is a 100% free lender connect service with hundreds of lenders in our network to connect you with. You can get a decision from one of our lenders in a matter of seconds with one secure form and your money will be directly deposited into your account in as little as one business day. Our websites are mobile friendly. You can request your loan from your mobile phone, tablet or any device with internet connection.
All credit types are welcome, and depending on your financial situation, enjoy the option to repay your loan over time, or pay all at once with no penalties.
It is as simple as that! We are here to make YOUR LIFE EASY!
Allow Us To Help You Get The Financial Assistance That You Need!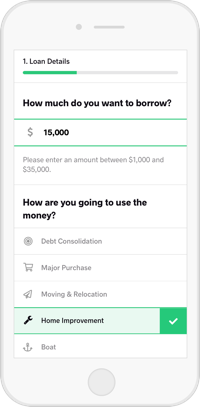 The whole process takes a few of minutes of your time.
All you need is to fill out out secure online form and submit your request
You will then get an offer from one of our many lenders where you can then review their terms and details of your loan
You are under absolutely ZERO OBLIGATION to accept terms
If you do accept the terms, the lender will deposit the funds directly into your account. That's it.
We are here to make YOUR LIFE EASY.
All data processed through our secure online form is encrypted with the latest 256-bit encryption technology, ensuring that your information is safe, secure and confidential.

Repayment terms vary from lender to lender.
If you feel the need to pay off your loan earlier you may do so with out any fees.
Our lenders give you as much as 72 months to repay your loan.
View Terms Below:
Lending Period: 6 months to 72 months
Payment Frequency: Once to Twice a month
Maximum APR: APR range from 5.99%-35.99%
Secure Loan Request Form Fee: None
Pre-Payment Penalty: None
Representative Repayment Examples
A 3 year loan of $5,000 with a 6.99% APR would result in 36 scheduled payments of $159. Total amount of loan re-paid would be $5,696. Total interest paid would be $696
A 4 year loan of $10,000 with a 5.99% APR would result in 48 scheduled payments of $241.25. Total amount of loan re-paid would be $11,580. Total interest paid would be $1,580
A 2 year loan of $5,000 with a 33.99% APR would result in 24 scheduled payments of $284.38. Total amount of loan re-paid would be $6,825. Total interest paid would be $1,825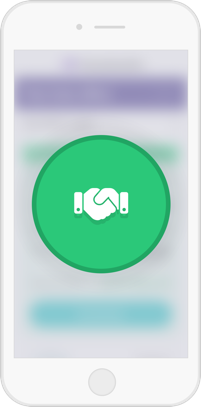 Because We Believe In Second Chances.
Apply For Up To $35,000. Get Your Answer In Minutes.
Get An Instant Decision Today!
Copyright 2017-2019 © WarriorLionFinance.com
1442 Pottstown Pike PMB317
West Chester, PA 19380 United States
THE OPERATOR OF THIS WEBSITE IS NOT A LENDER, does not broker loans to lenders and does not make or originate any loans or make any credit decisions. This website does not constitute an offer or solicitation to lend. This site will submit the information you provide to a lender. Providing your information on this website does not guarantee that your application will be accepted by a service provider or lender or you will be approved for a personal loan with satisfactory rates and terms. The operator of this website is not an agent, representative or broker of any lender and does not endorse or charge you for any service or product. Not all lenders can provide up to $10,000. Cash transfer times may vary between lenders and may depend on your individual financial institution. In some circumstances faxing may be required. This service is not available in all states, and the states serviced by this website may change from time to time and without notice. Residents of some states may not be eligible for a personal loan based upon lender requirements and/or state regulations. For details, questions or concerns regarding your personal loan, please contact your lender directly.
Short term personal loans are meant to provide short term financing to solve immediate cash needs and should not be considered a long term solution. You are under no obligation to sign any contract or loan agreement. It is always a good idea to review and understand all of your loan documents before you sign them. Please retain a copy of your loan documents and records.
Some lenders will perform credit checks with the three credit reporting bureaus: Experian, Equifax, or Trans Union. Credit checks or consumer reports through alternative providers may be obtained by some lenders.
ANTI-SPAM POLICY: We strictly prohibit any reference or advertisement of our brand and web site using unsolicited email messages. Violation of this policy will cause partnership termination and further actions permitted by the law. If you feel you have been sent unsolicited messages promoting our brand or website and would like to register a complaint, please refer to our Privacy Policy. We will investigate all complaints and take necessary action.